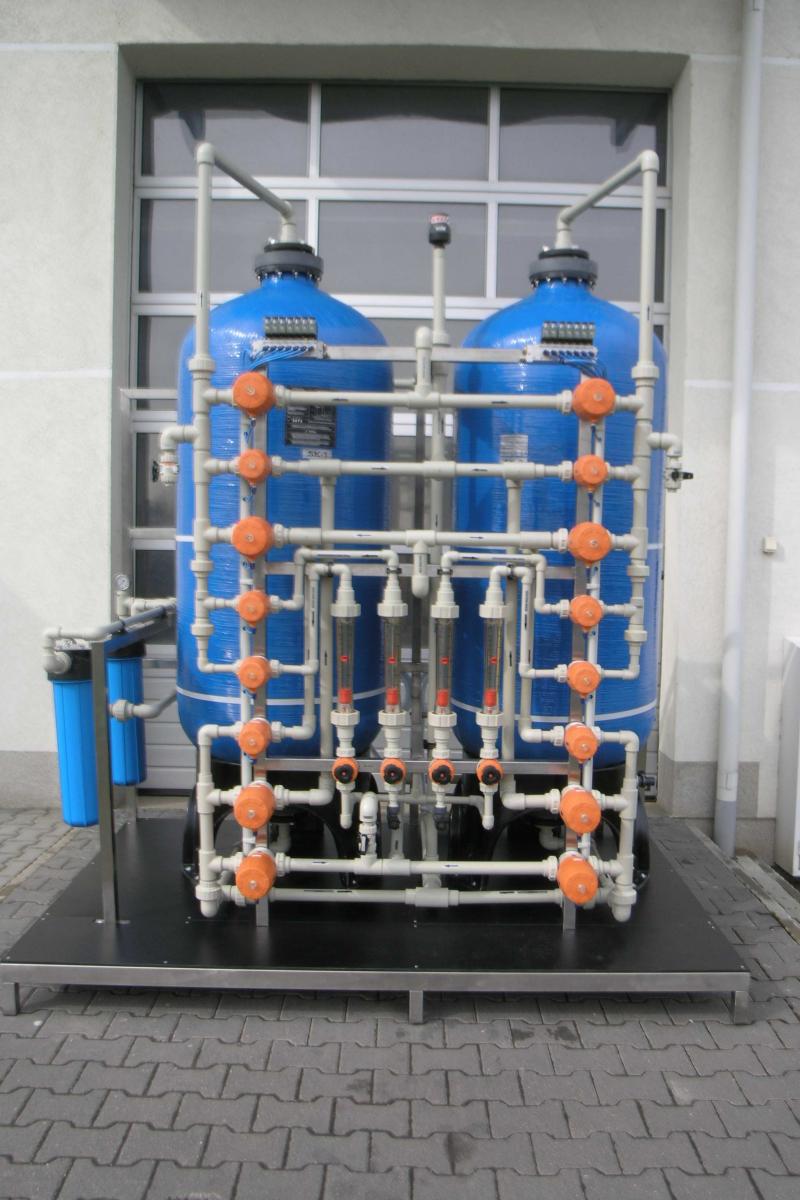 Removal of heavy metals from water can be done due to environmental, health or economic reasons. Most frequently used techniques:
separation of metals in a form of sparingly soluble salts (hydroxides, sulphides)
separation with selective membranes
ion-exchange, selective ion exchange, adsorption
electrochemical separation
Hidrofilt Ltd. applies the above techniques in combination. The aim is to establish safe and economical process. It is also a must to produce less amount of waste, especially of liquid nature.
From environmental point of view the most favourable solutions are the ZLD (Zero Liquid Discharge) techniques. Hidrofilt Ltd. has several such references: GE – Zalaegerszeg, Veresegyház; Hunguard Orosháza.
Frequently used process steps are final cation exchangers. They contain various types of ion selective resins for the separation of different heavy metals. Resin is either regenerated or disposable. Such equipment can be applied independently or as a part of a system.